I met Ang Ku twice when I'm in Singapore. I forgot to bring the stuff to him when we first met, so no choice but to meet up another time. We agreed to meet at the Clarke Quay MRT station at 6pm since Ang Ku was working on that day.
Ang Ku was late again, or should I say I'm too early? Haha, anyway, we manage to meet up again. We went to the Clarke Quay Mall (Is that the name?? I'm not sure). The building was pretty new and the structure was weird. YES, I say WEIRD. Many of the shop units were unoccupied and not many people as well. But, I'm sure, If I go there again this year or next, it will be different!
Since we cannot find any restaurant in the mall that we want, Ang Ku suggested we went for the Taiwanese Food in Bugis. We took a bus there. That will be the one and only time I took the bus during this trip. 🙂 It was raining at that time. It was raining everyday though. Sigh.
The Taiwanese Food were nice! I will go there and eat again if I visit Singapore next time. Thanks Ang Ku for bringing me there. He posted the pics before in his blog, but I will post it again.
It's like "Lor Mai Kai" but a bit hard, make it not so nice.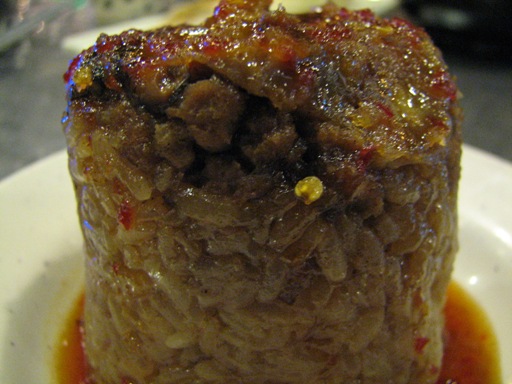 This is nice!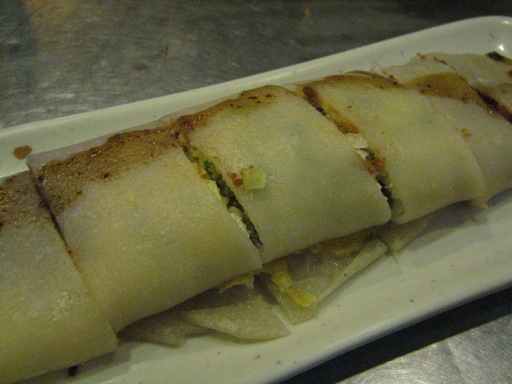 The chicken is spicy, very good!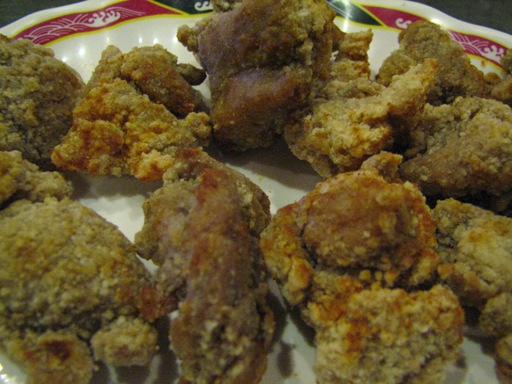 This noodle soup Oyster Mee Sua is a bit sour, I'm not really like it. I think Ang Ku knew since I only ate little and he finished all. Wakakaka.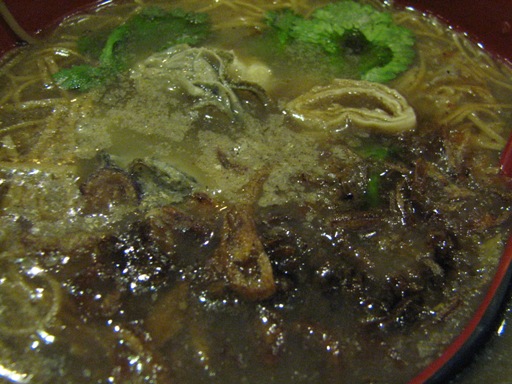 "Zha Jiang" noodle or so call minced pork with sauce noodle (My very own version). Nice.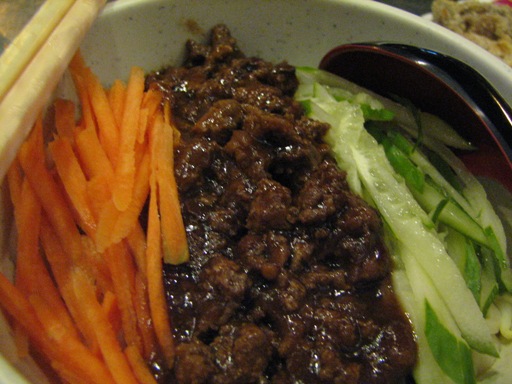 This yam "Tang Yuan" is good! Yummy.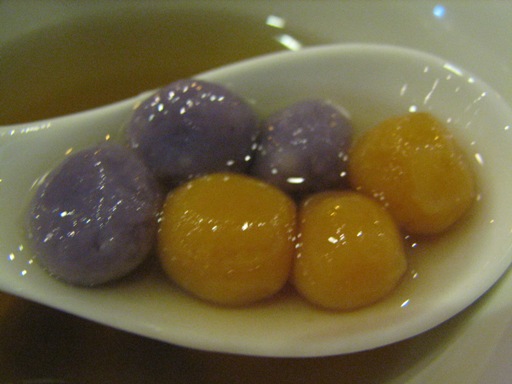 Next time if you go Singapore, you can go try it out. It's in Bugis but I don't have the address. Oh, this shop is recommended by the Singapore TV station!