Kuan Kong likes to act cute. You can know from the photos below. Do you think so?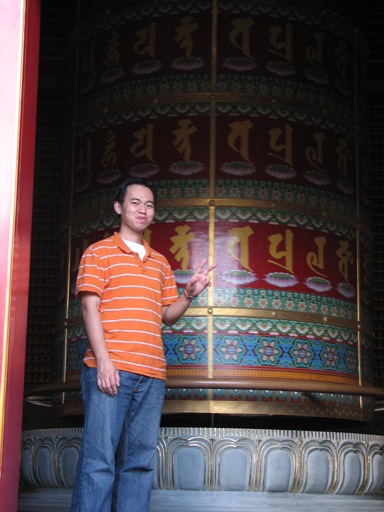 3 musketeers. Our face so big, I took it my own.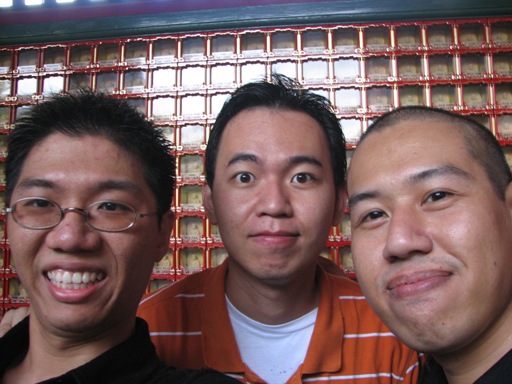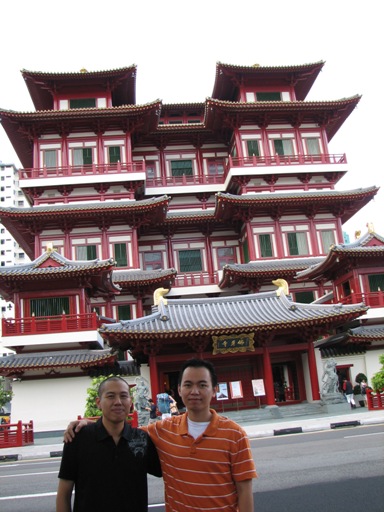 Inside MRT, you can see Clarke Quay wording at the back.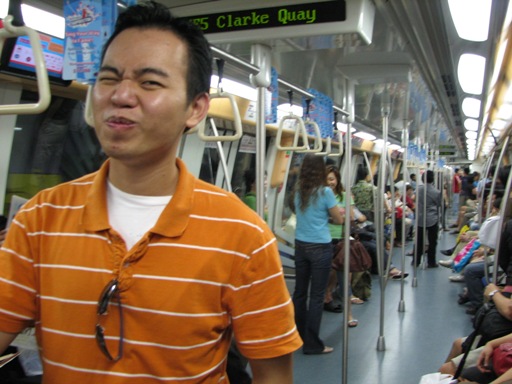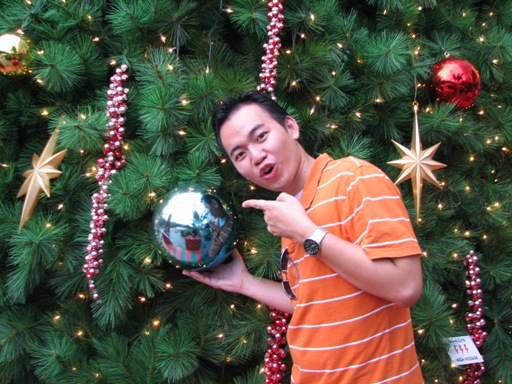 My god, I open my mouth so big!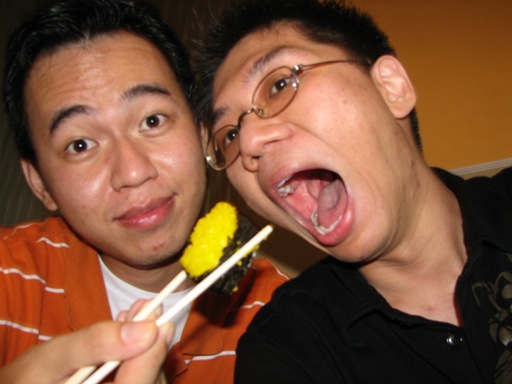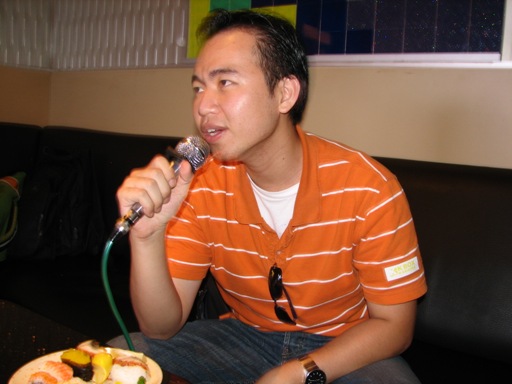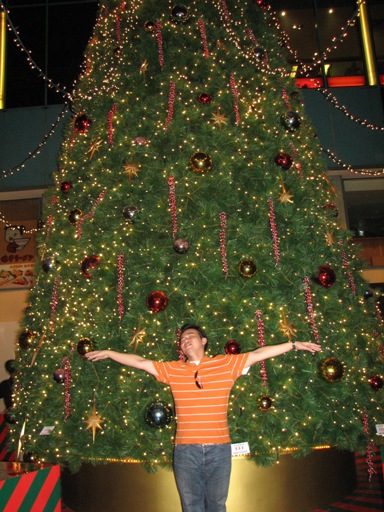 After Karaoke, we took the group photo in front of the Christmas tree.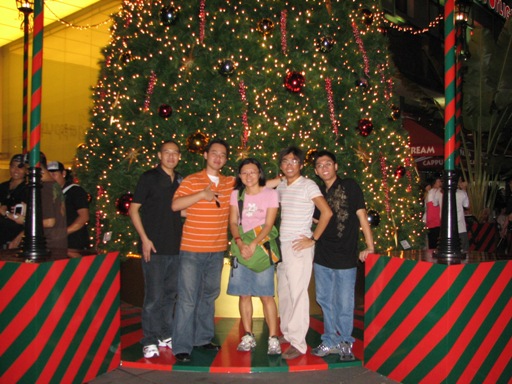 (Hey, Kuan Kong, you must pay me advertisment fee for promoting and introducing you here!)