There are a lot of steamboat ingredients left over from the Chinese New Year. I am a bit regret for buying too much. Anyway, I used them for my breakfast.
Tada….. Here is the super breakfast.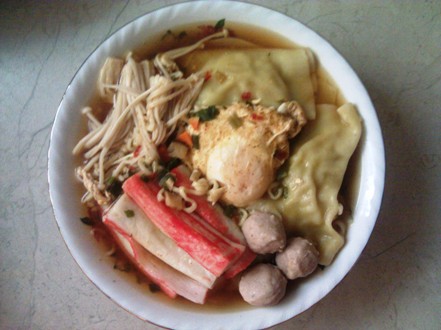 It has crab stick, dumpling, meatballs, egg and Enoki mushroom.
This is the first time I have so many ingredients on my noodle. I cannot finish them. I am so full after that.