I went to Yaw's Roast & Grill with the intention of having their pot pie. However, when I glanced through their menu, I cannot find any trace of pot pie. I asked the waitress, only get to know that pot pie only served on Friday, Saturday and Sunday. 🙁
The waitress told me their special of that day is Pork Burger. Since I was already there, I ordered the Pork Burger to have a try.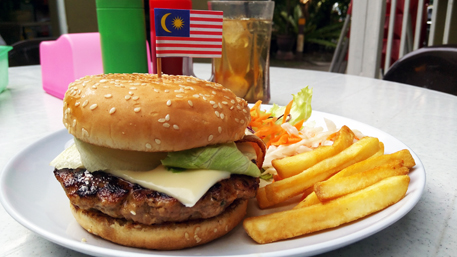 The Pork Burger is served with some salad and fries. The Pork Burger is not bad but the fries are cold and soggy. I think they have fried them for some time and just grab some for the serving. I will still go back to try their pot pie though.